Oscope is a 2-channel software oscilloscope running on a PC computer (Win/MacOSX). It allows sample rate accurate analysis of any signal coming into your soundcard input (analog or digital) or any internal signal. It runs as a NI Reaktor instrument.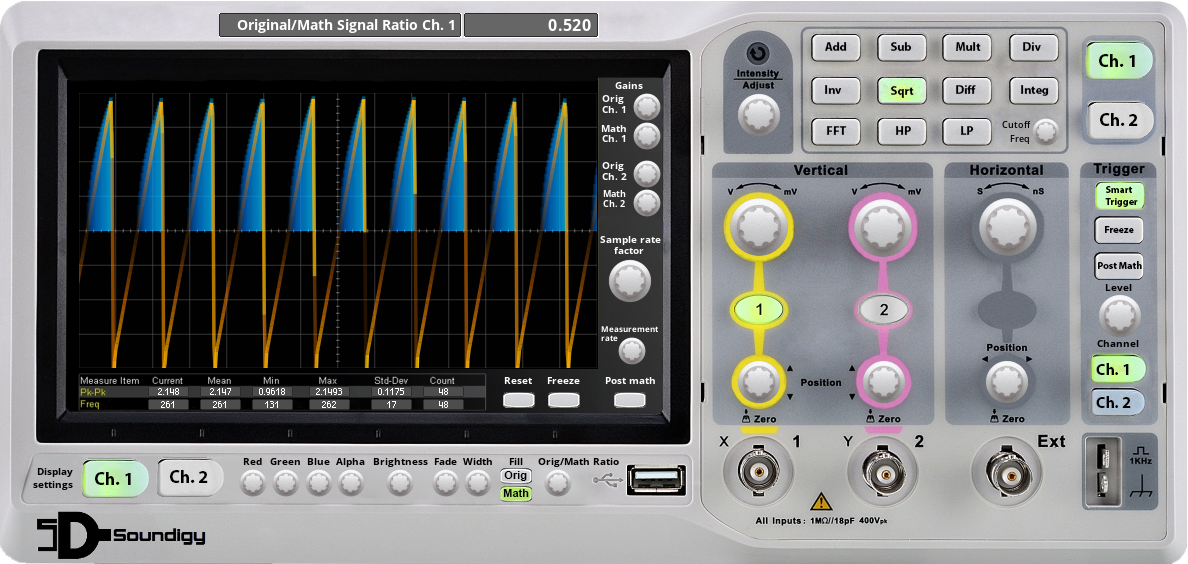 Key features:
2 input channels + 2 calculated channels
Sample-accurate display and calculations
Can be used with any Audio input signal (internal or external - sound card required)
Input signal math operations (*):

Add/Substitute/Multiply/Divide channels
Invert
Square root
Differentiation
Integration
FFT
High- and Low-pass filters with Cutoff frequency control

Vertical scroll and zoom (*)
Horizontal scroll and zoom<
Trigger with level control and pre/post signal calculation control (*)
Signal freeze (*)
Vertical scroll and zoom per channel
Input gains control for original and calculated signals separately (*)
Measure items - Peak-Peak and Frequency - with freeze, calculation rate and pre/post signal calculation control (*):

Current
Mean
Minimum
Maximum
Standard Deviation
Count

Signal freeze (*)
Display settings (*):

Red/Green/Blue volume
Transparency level
Brightness and fade levels
Filled rectangles or lines (with width control)
Original-to-Calculated signal display level ratio control

Signal sample rate factor and global intensity controls
Many useful presets embedded in the application
(*) Items are channel-independent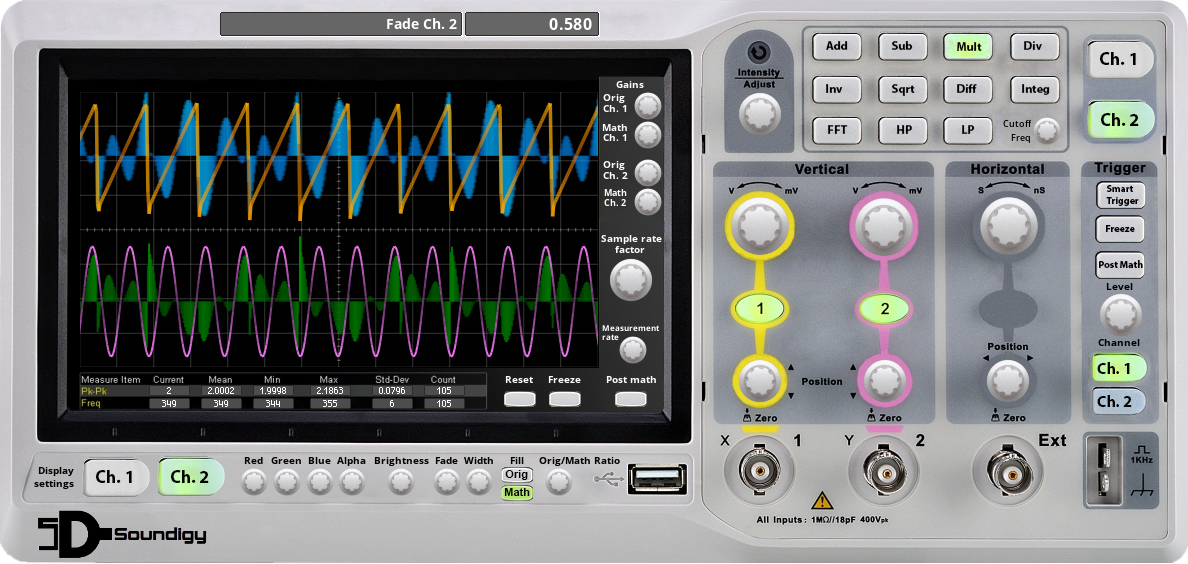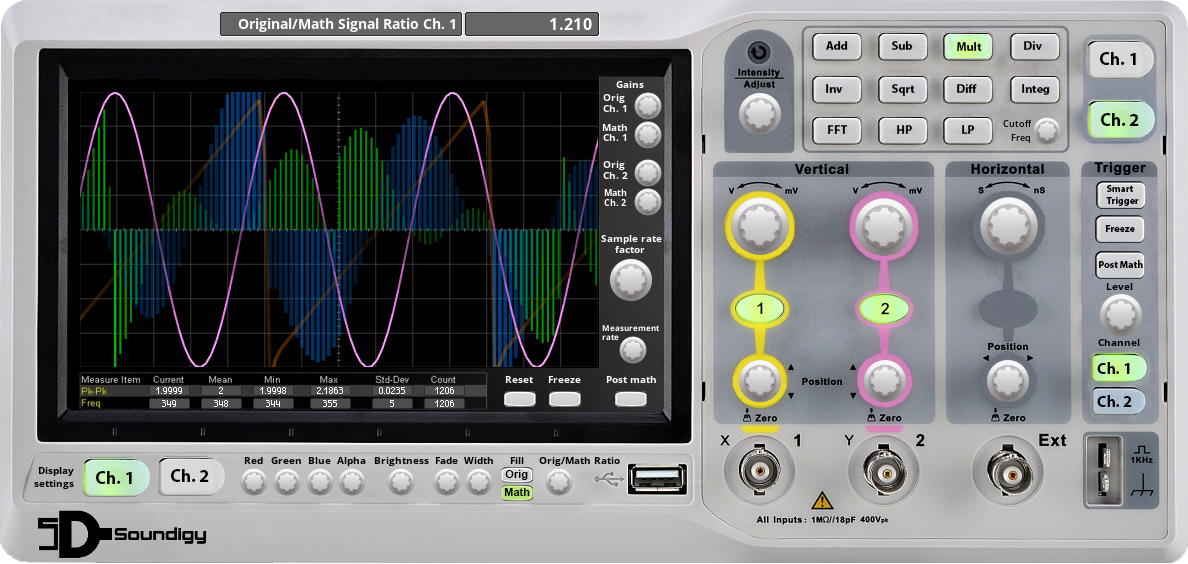 The NI Reaktor instrument is delivered on e-mail after purchase is made at
our online shop
.